C-40 for sale
Check out this sweet ride. Colnago C-40 in the Mapei colors which made the trek to Austin.
Ray Henry (works with Hammerson) is selling the frame. He's still working on a price but I thought I would put it out there with his details.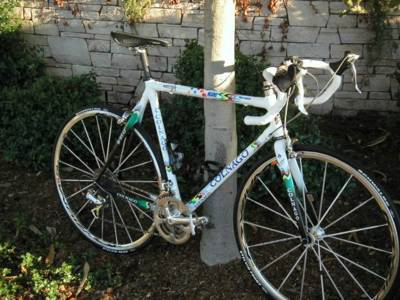 It is the Colnago 56 full carbon C-40, 1000 miles in immaculate condition, limited edition (500) commemorative frame celebrating Oscar Ferier's (sp) world championship with the Mapie and World Championship colors. I will sell the frame, with a new (still in box) Campy or Colnago head set and seat post.
Let me or Hammerson know if you are interested and we can set you up with Ray.