So, you wanna go fast?
While I have always lusted for the Cervelo TT, this Guru rig may just take top honors.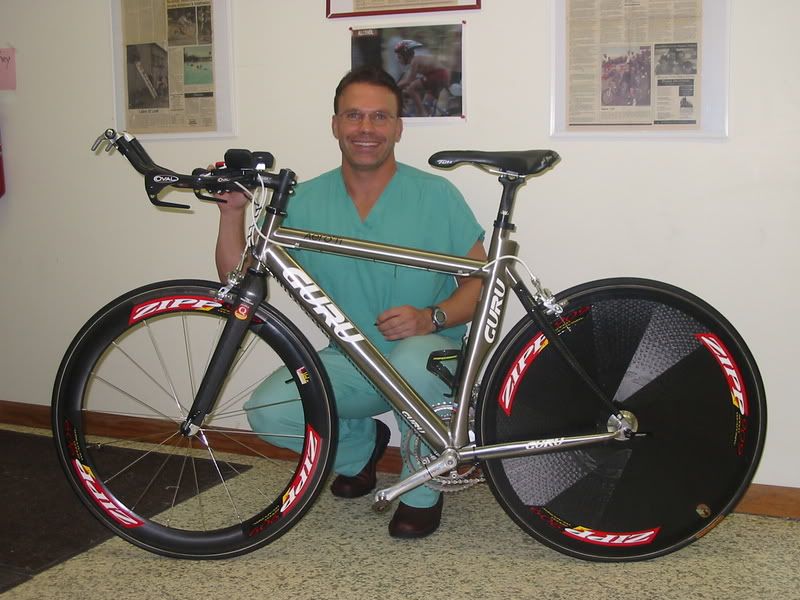 Carbon backstays to dampen the bumps
Oversized aero chainstays for rigidity in the drive train
The tucked in rear wheel
I know that I could crush Redlight on this ride. See, money does solve your problems!