Bike Stoke Part Deux
As the kids are gliding into bed tonight I hear my cell ring downstairs. I figure voicemail will get it and continue on with reading the Polar Express to Vince. Then the house phone rings, which I answer to find the excited voice of Hammerson.
"Hey Dude", I say
"Papa Streech, what's going on?", says Hammerson
"Nothing, just putting the kids to sleep. What's up with you?"
"Well, I got something that will add to your bike stoke, as if you really need it."
"Really" I'm thinking what the hell could this be.
"Yeah dude, I'll be right over."
So the cryptic, add to your bike stoke has me wondering. We all have most of the gadgets and gizmos...what could this be?
A few minutes later (dude must have been speeding) I open the door to find Hammerson with an ear to eat grin standing in my door. "Check this out" he says as he jams a book into my hands.
This is no ordinary book. This is a full-on book that photographically details our trip to Austin for the 2004 Ride for the Roses. This thing is totally cool. Pictures of all the events sorted in the chronology of the trip. Apparently iPhoto has a feature that you can create these custom photo albums which they will bind and ship to you. I am now a proud owner of one of these books which resides, with much pride, on my bookshelf downstairs.
Oh, by the way, the Wire Donkey doesn't have much time for red tires or removal of her skin. She's busy getting fast.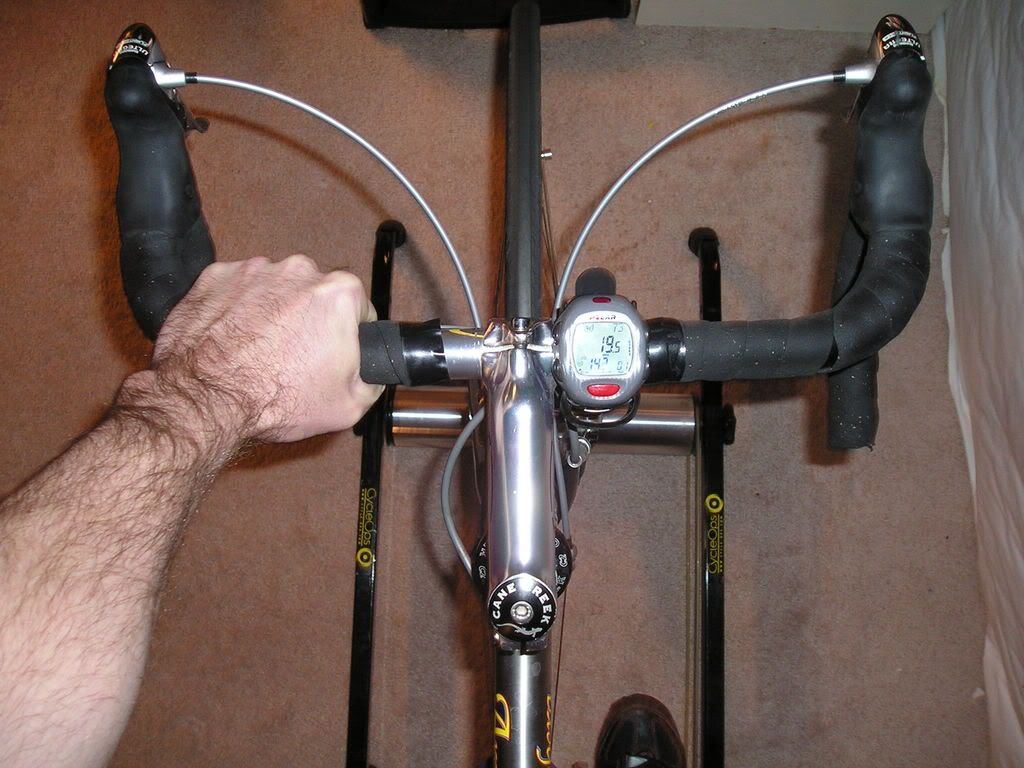 Fat or Fast?