What to do on a snowy Saturday
I kind of knew that riding outside this weekend was gonna be a long short. You could see the big nasty storm on the satellite headed right at Highlands Ranch. In fact, I think it started snowing on Thursday.
With this in mind, I determined that it was high time for a big bike cleaning; the kind that leaves your grit under the fingernails and stains on your hands for a week. With the help of Fabio's chain whip/axle nut and Redlight's chain-pin driver, I went to town.
First order of business, the rear cluster. Believe it or not, with the right tools the cluster comes off with the difficulty of unscrewing a light bulb.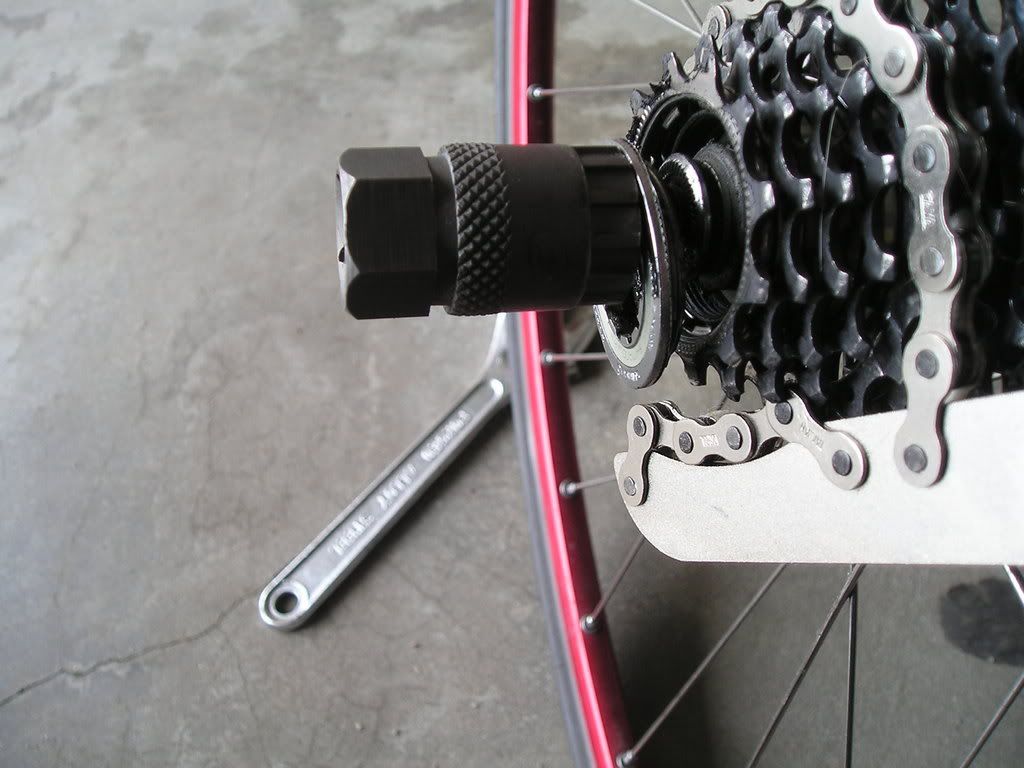 Dropped the 15 or so parts into a vat of unleaded and we were off. The next move was to jack the chain. This proved a little more difficult as you must "force" it a bit. A quick call to Redlight provided the comfort needed to crank on the pin and out she came. As with the cluster, into the gas went the chain.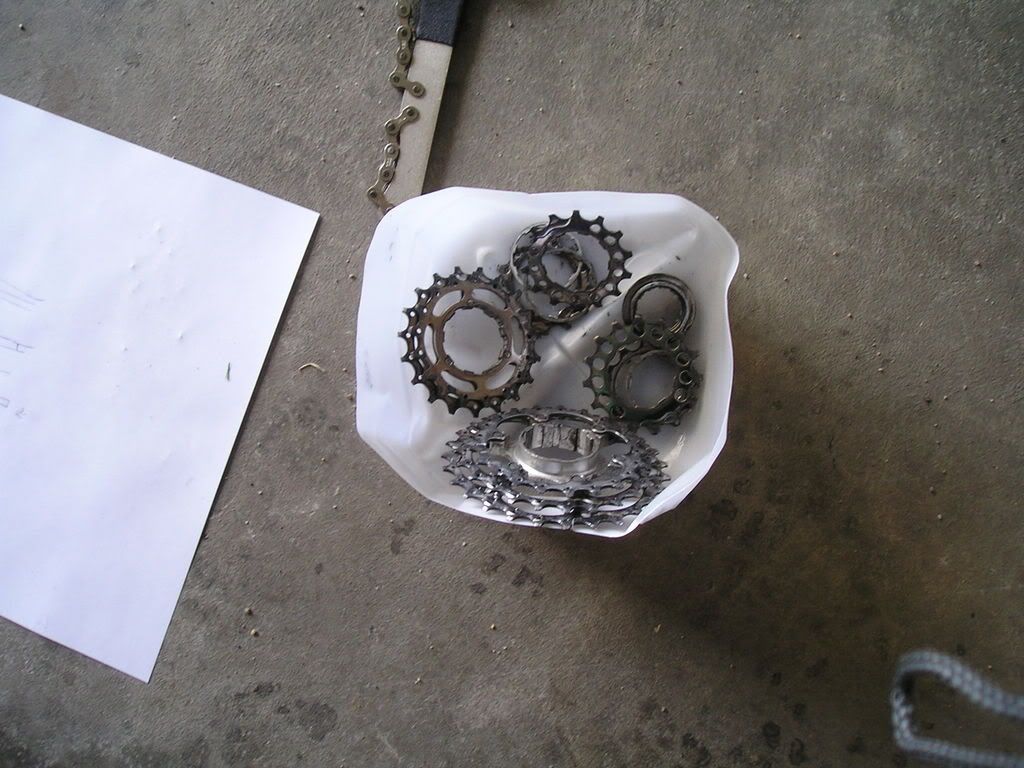 Next followed about an hour and half of scrubbing, preening and working the goop from the cogs and chain. While the dried, I worked on cleaning the rest of the sled. I had oiled the chain and had it hanging to fully lube the links. I didn't have the tools to pull the cranks etc so I just went after them old school style.
With everything clean and dry, it was time to reassemble the rig. Surprisingly, everything went together simply. Locked down tight, lubed and ready to ride. Now if only the weather would cooperate. Oh yeah, and if my head would stop spinning from inhaling all the gas fumes.
Dik of Snel