RED Letter Day
What a great start to the CCTT, '05 style. The short version is that I totally sucked, Redlight had a personal best.
Since our start times are about an hour apart, I got to the course early to get checked in and begin the warm up process. This was a little strange in that my support vehicle consisted of the backpack that I rode over with. But soon enough, Redlight rolled in with his 'burb and I was working to get the heart rate up.
Three pees coupled with a ridiculous level of nervousness, it was time for me to line up. As I sized up the competition, I asked the guy who starts right after me, "Are you fast?" Stunned by my question he replied,"Ugh, no not really." To this I couldn't help but say, "Well, I guess I'm gonna feel really bad if you pass me?" He was not really amuzed.
The race had a strong head wind from the east which put this in your face as you start and at the turn around at the back end of the course. It also meant that you had a nice tailwind on the home stretch.
After suffering like a dog, I put up a pathetic 28:15. I can only guess it was the lack of recent training and the 400 gallons of booze I felt complied to drink last Saturday night. I think I will join AA.
As for Redlight, the good fortune of our start times meant I was able to cheer his start and finish. I would like to think that contributed to his personal best 25:45.
As part of cheering, I was able to snap a couple photos of dude's start.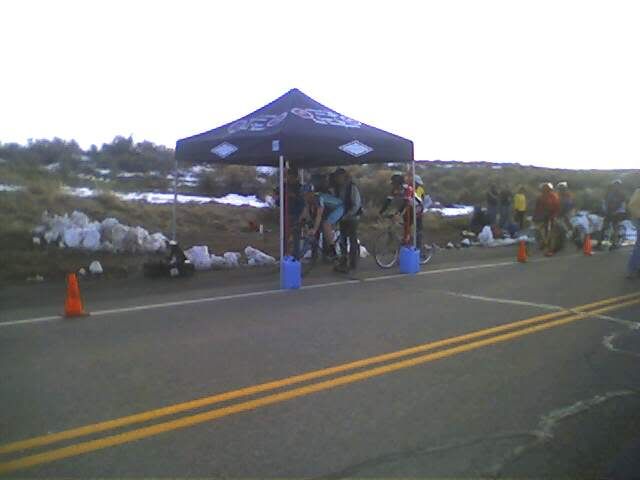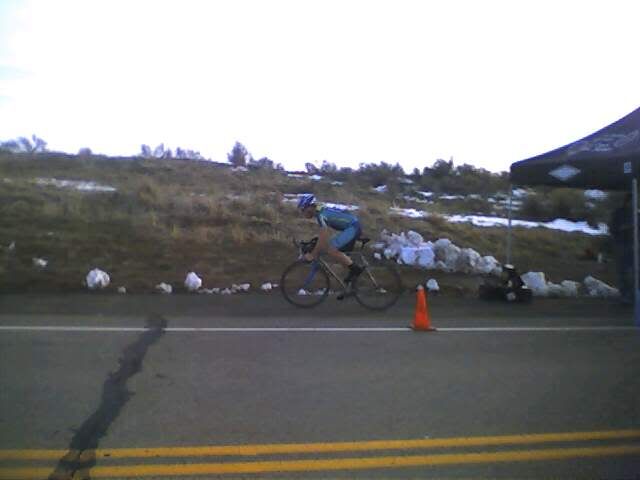 I was too busy screaming at the final straight to take any pictures. But trust me, dude was hammering. I knew going in the Redlight was gonna throw down a good time. But 25:45 with the wind was a really impressive ride. I wonder if he made it into the points?
Now, when you have set your personal best on this wicked course, you are allow to sport a wicked look. To wit, I submit the following for consideration: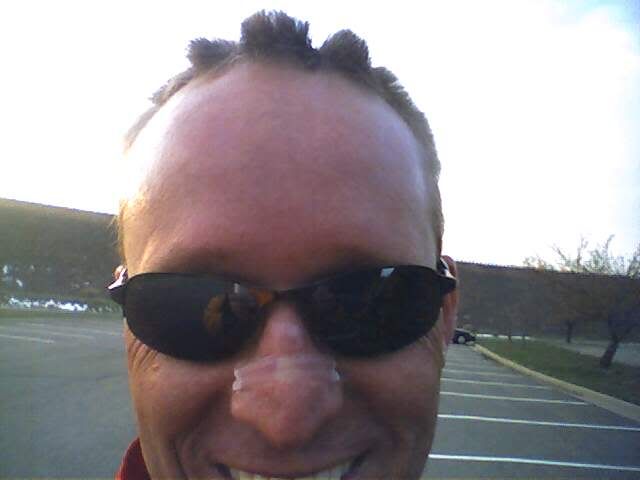 Dude went so fast it sucked the hair out of his lid!
Well done my brother. But now I have a time that I can improve on while you have already done the best possible. No where but down hill for you Bro.
Snail Dik