70 kph w/ one to the chest
I got shot today. Right in the sternum and it hurt. If you have never been shot before, you can't imagine what it's like to feel the searing heat of white hot metal penatrating your chest. South Central kind of pain.
This all happened as I was crossing the 70 kph threshold on the Donk(and yes I have gone euro and switched my computer to metric, shut up). I was sailing down the big hill on Monarch, comeing home. I had been cruising the ride at a really nice clip after blazing by several Castle Pines fatties on their "comfort" bikes. The shot came from a strap on my camelback. It seems I had an undone buckle which broke free in the wind and nailed my chest as if shot from a howitzer.
So now here is the picture; fullaero in aero bars with ass off the back of the saddle, pedals at 3 & 9, knees tucked in, speedometer rolling higher up the scale then WHAMMMMO, I got nailed. How I didn't hit the deck I will never know. I guess that is where your body relies on muscle memory.
In other news, Jib has got his tits, I mean eyes done. He says that he can see really well and is enjoying the benefits of lasik. Check it out for yourself.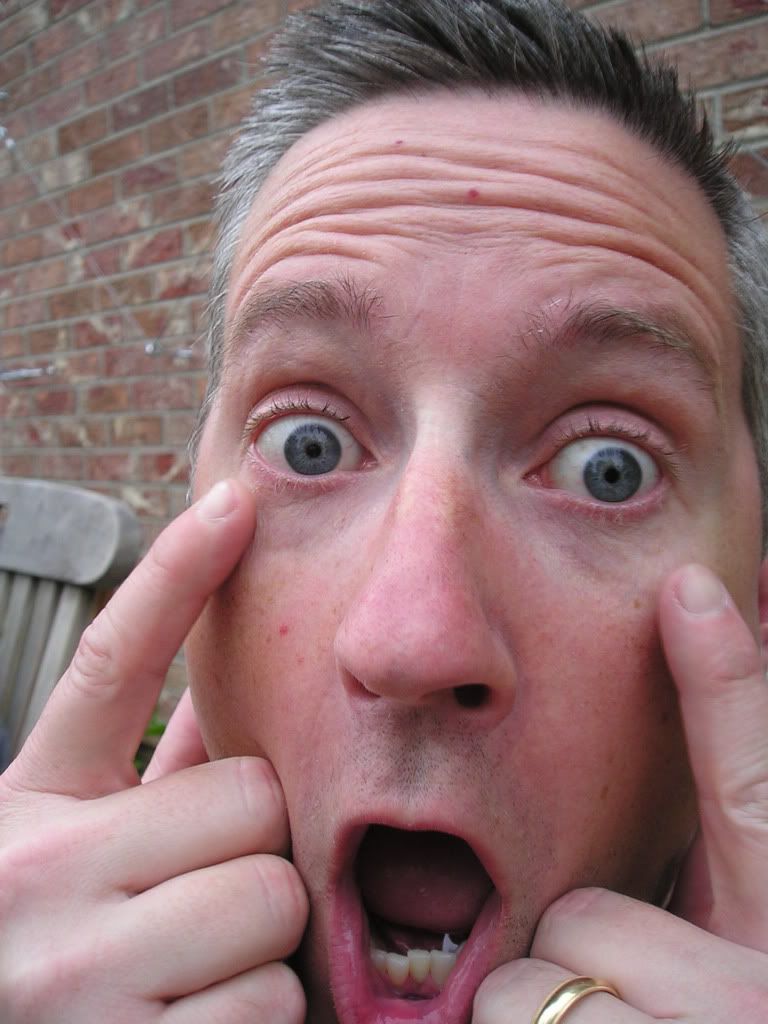 Snel Dik