Instrument of Speed
I had occasion to drop in on Fabio World Headquarters two weeks ago. It seems that the mommies were throw'n down with some flower project for the teachers and I needed to be involved in the process.
Anyway, while there, Fabs gave me a tour of the basement torture chamber. In it was a shiney new rig as seen below: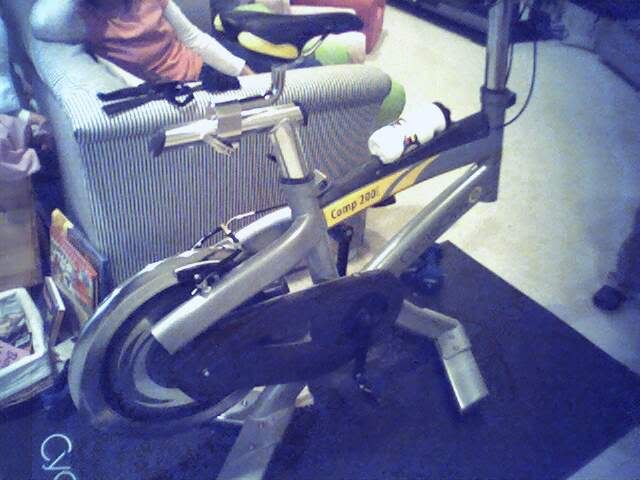 Impressive. This cyclops machine can be fine tuned to match exactly your riding configuration. It is preset with all of the doodads and gizmos to dial out your training session. The 45 pound fly-wheel has a breaking system and complete set of speed sensors to give you an accurate read out. Futhermore, the base feet were wide enough that you don't get much bike wobble.
What was most curious was the aftermarket rearview mirror that Fabio had bolted onto the handlebars. He explained that this is where he tapes a picture of Redlight to remind him that he needs to pedal harder if he wants to see this image. Just imagine that kind of motivation!